Before we dive into the benefits of self-care, let's get real about some of the reasons that you DON'T take care of yourself.
You say "I'm too busy for self-care"

You think "I can't afford to do that."

"I don't want to be selfish.

"I don't need all that self-care stuff."

"You don't know what to do other than a manicure."
One or more of these reasons has floated through your mind at any given time...or maybe that's just me.
I wonder how the priority might change if you discovered that caring or yourself is what makes all things possible
What is Self-Care Anyway?
Self-care is any activity that is intentionally completed to promote emotional, physical, and mental health. This means taking deliberate time to identify and nurture one's needs, talents, or interests. Basically anything that makes you feel happy, positive, or productive and removes you from negative influences.
Self-care may present as many things including relaxation, spiritual practices, or even safe thrill seeking. Although often misunderstood as pampering and reduced to massage appointments and salon visits, self-care has a much greater premium than a one hour appointment. It improves our ability to function on a daily basis, reduces stress, and maintains our health. The effects are long lasting. 
Practicing self-care can be as simple as calling someone every day and having a random chat. It might also mean regularly scheduling time to spend with your support people. It is listening to your needs. 
Self-Care is treating yourself as kindly as you treat others.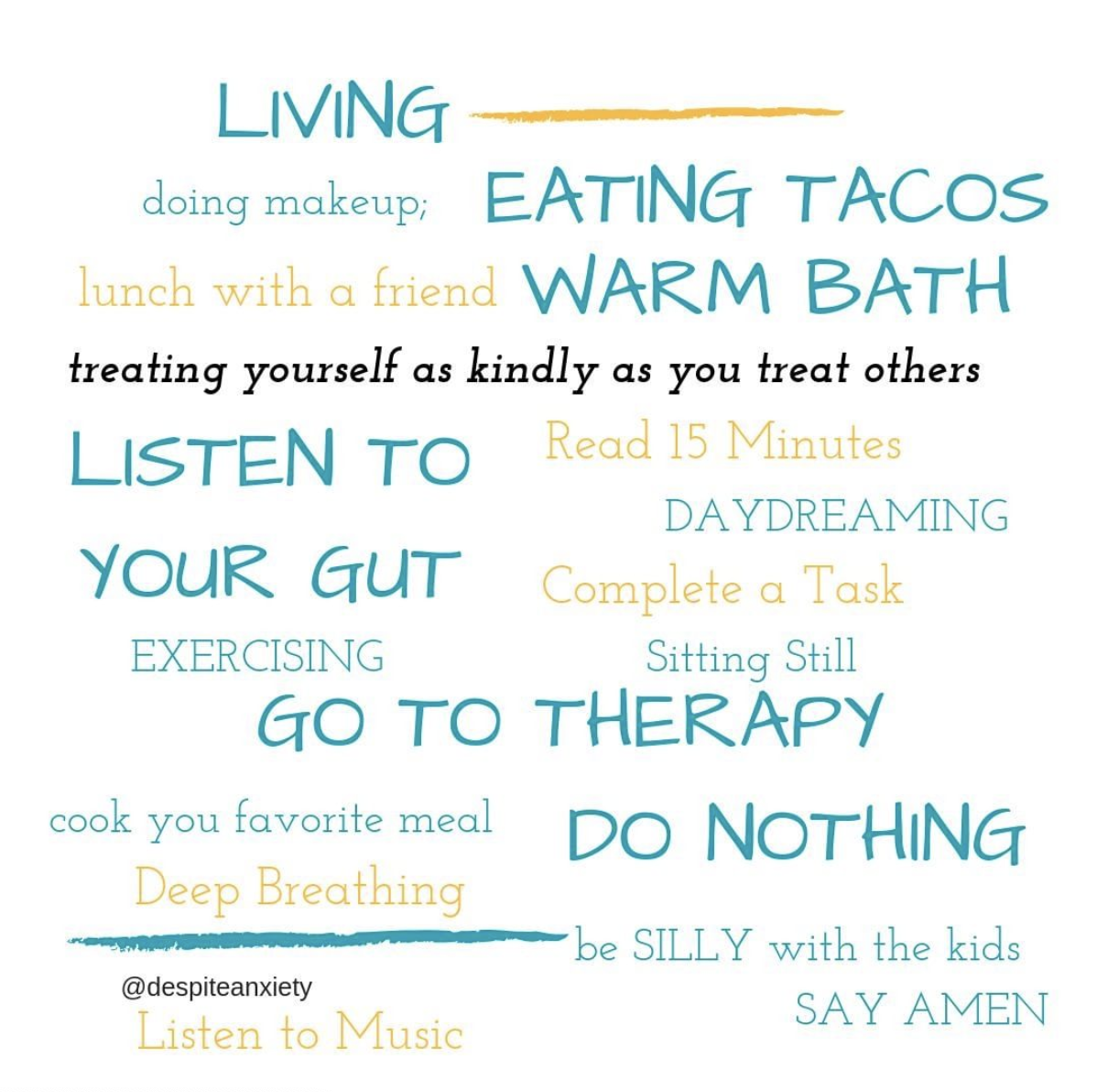 What Makes Taking Care of Yourself Important?
Of course, you know you should take care of yourself, right? After all, you have to eat to live, bathing is essential, and let's not forget that none of that is possible without work. Problem is you are committed to so many tasks and duties that it becomes next to impossible to get it all done. Catering to your own needs is so far down the list that it probably fell off. After all, there are so many other things that need to get done and so many others are counting on you that you just don't have the time."
Slowing down helps us to reflect and take note. It helps us to #beintentional in our actions rather than trapped by the fast pace of the day. Sure there are things to be done and money to be made, but I wonder how well you will perform if you are exhausted and not thinking clearly. Will you be proud of the result? Rest assured another opportunity will present. When it does you'll have a calm heart and fresh thoughts to .
So if you're juggling too many balls. Feel free to put one down for a bit. Hey, you may even be able to pass it off. Point is: we are more fulfilled when we are able to focus our attention.
The Goal: Make self care a part of your routine.
Here's an Action Step: Take a walk today. You can walk the dog or you can walk alone. Jog or run, even, if you'd like. If it ends up raining, splash in puddles.
⁠It doesn't have to be long just 5 or 15 minutes at a time. 
exercise

Journal

Color

Meditate

Breath deeply

Watch Netflix

Have Brunch

Do your makeup
Cook your favorite meal

Listen to podcasts

Have lunch with a friend

Setting Healthy Boundaries

Night Walks With Your Dog

Go to therapy

Spend a day outdoors

Be silly with kids
Pick one and commit to doing it two times this week. If that seems easy, pick two activities to commit to twice this week.
I wonder how you will keep yourself in tip top shape.
Live in Georgia and need help with self care? Schedule a consultation today.
In the mean time, Take Care of You!

 Rayvéne is a Licensed Professional Counselor and Anxiety Specialist in Smyrna, GA (just outside Atlanta.)
Note: While the suggestions within are intended to provide direction and begin your journey they are not intended to replace the guidance of a trained professional. Exploring these concerns in the presence of a licensed counselor or other licensed professional may provide deeper insight and assist in managing more multifaceted concerns that may arise.